Categories:
As of July 1st 2017 the morning after pill is being made available directly from pharmacies free of charge. This means patients do not need to visit their GP first to get a prescription. There is no need for an appointment, you can just call into the pharmacy and have a private consultation with the pharmacist.
All you need to bring with you is a list of current medication you are on and your medical card. On some occasions the pharmacist may have to recommend that you do visit your GP first but his will be decided during the consultation. Read more about the Morning After Pill.
Categories: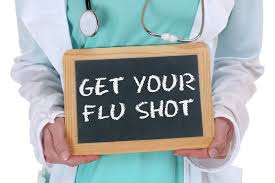 Flu Vaccination 2017
The annual flu vaccination program is now well underway across the country. If you are over the age of 65 , have a long term medical condition, are a pregnant woman or are a health care worker it is recommended that you avail of the service. It is also recommended to get the vaccine if you live or work in a place that puts you at high risk.
Some patients qualify to receive the vaccine for Free while others have to pay a charge. Our staff will be able to give you all the advise you need.
Find out more about the flu vaccine here .