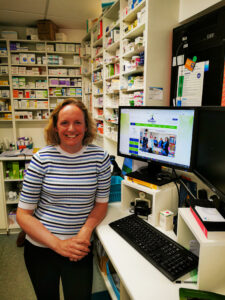 Sandra Hennessy MPSI
Sandra is native to Rosslare where she attended Scoil Mhuire primary school before heading in to Wexford to the Loreto Convent. After secondary school Sandra went on to study Science in UCD where she graduated with a Degree in Cell Biology and Molecular Genetics. From here Sandra ventured to Kings College London where received a Master in Pharmacy. Sandra is now the Superintendant Pharmacist in Rosslare Pharmacy. Aside from running her own business, Sandra has her hands full with two young kids and comes to work to get a break.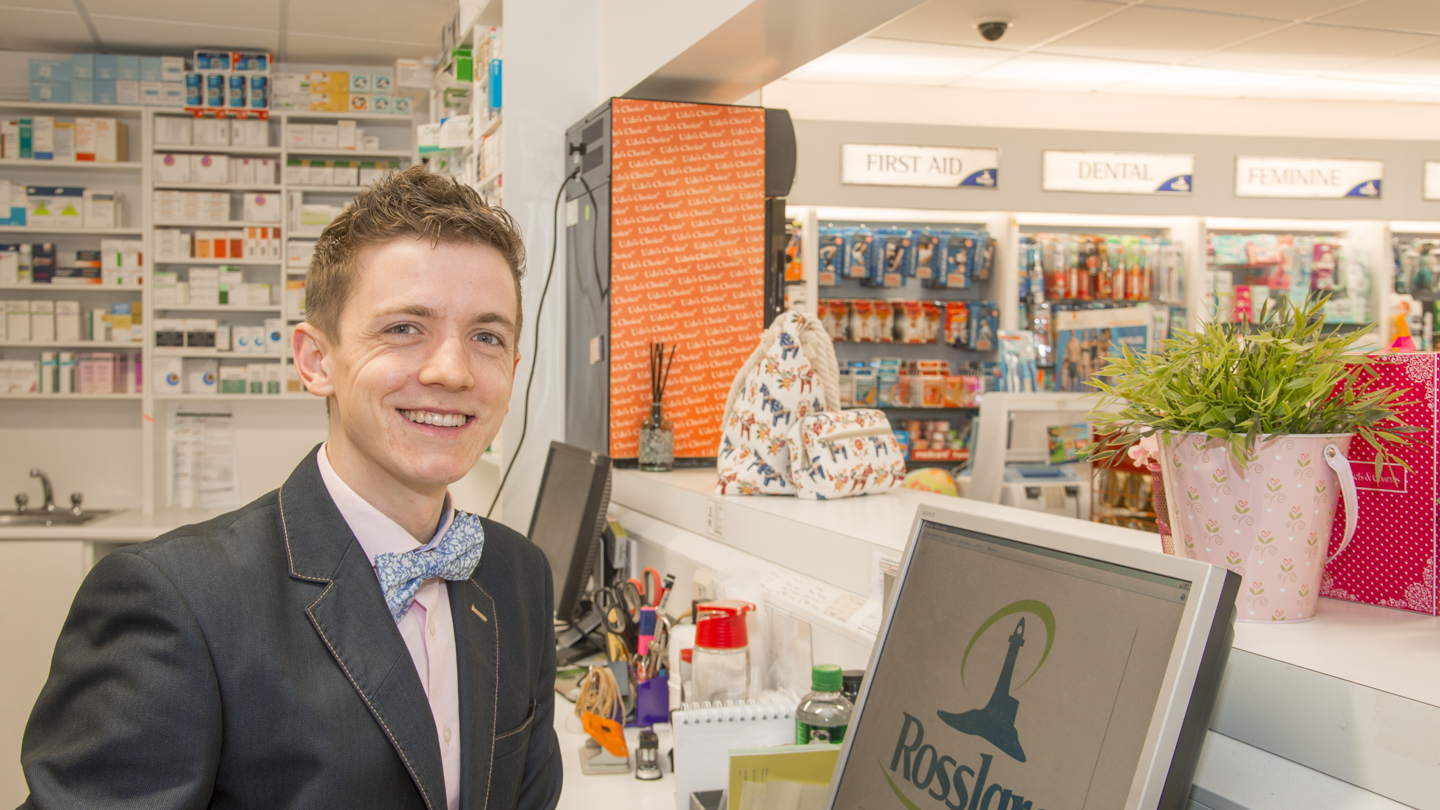 Dylan Walsh MPSI
Dylan is also from the Rosslare area and went to school in St. Peter's College and Trinity College. He is an aspiring actor and you can regularly see him on stage with lots of groups in Wexford as well as the big screen (he will tell you he is famous as he was in Brooklyn the movie. Briefly.) He is also fond of gardening, especially roses, ever since his stint as a Rose Escort at the Rose of Tralee.
Kate O'Reilly ( Pharmacy Technician)
Kate was educated in Presentation Wexford and Waterford Institute of Technology. She graduated as a pharmacy technician through the IPU in 2017.  Kate is our go to person for any computer work and her delagation skills are second to none which we all find out about sooner or later.
When she is done in work she can be found on a GAA pitch playing Rounders for her team. We are proud to have a 5 time GAA All Star working on our team however she has been warned not to break any more fingers ( bones in general) in her quest for another All Ireland GAA medal.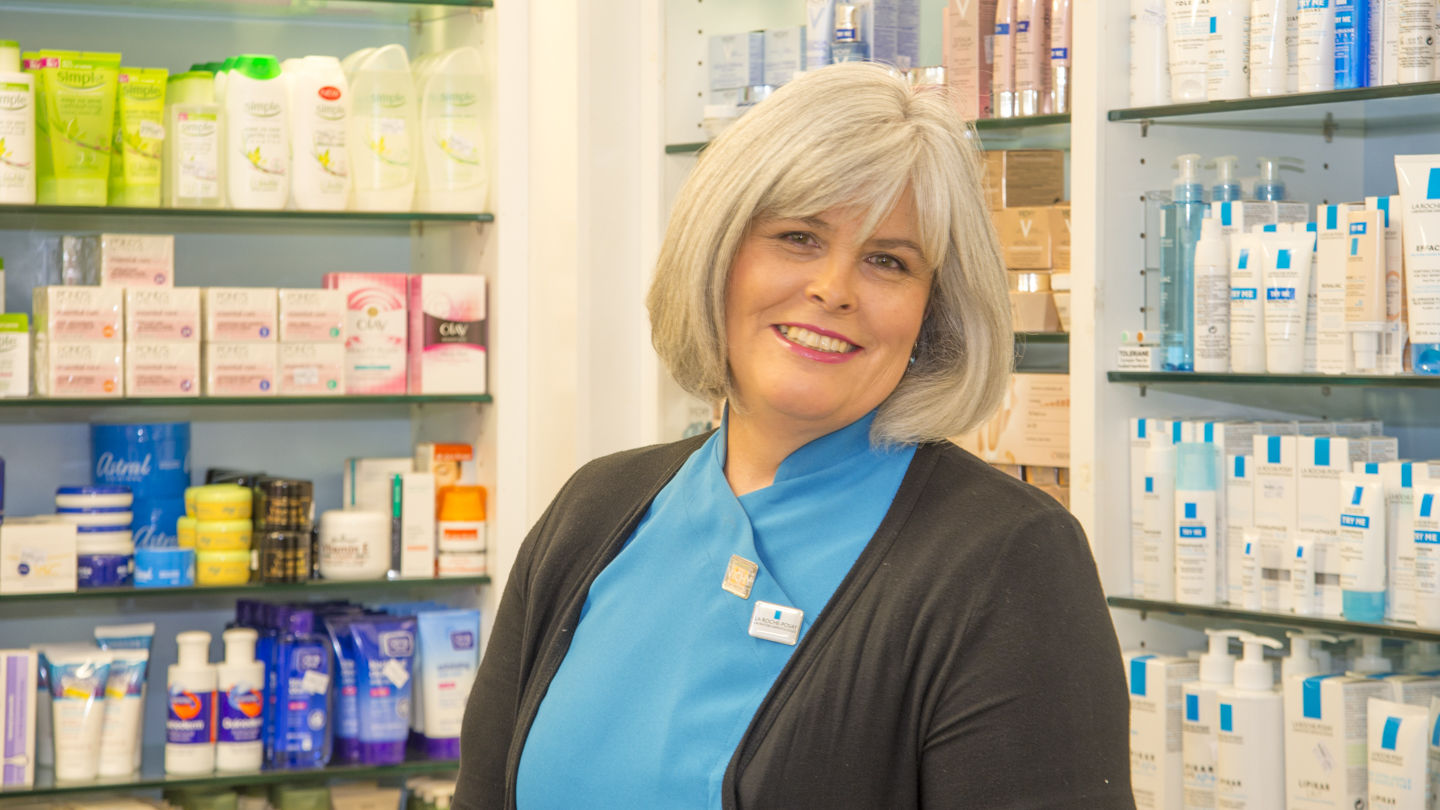 Maria Foley
Maria has been in the pharmacy since it opened in 2007. She works in our front of shop and is a qualified Over the Counter Medicines Assistant. She is also qualified in LaRoche Posay and Vichy products. Maria is our resident hamper maker, so feel free to come to her with all your hamper needs. Outside of work Maria enjoys travelling so if you need any travel advise, you know where to come!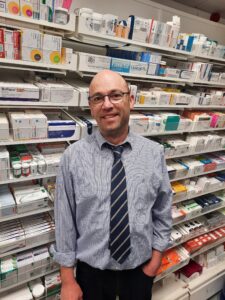 Conor Cleary (Pharmacy Technician)
Conor joined Rosslare Pharmacy in January 2022 and brings a wealth of knowledge and experience with him. He has worked for a number of Pharmacy groups including McCauleys & more recently Llyods. Having qualified from Trinity College with a Diploma in Pharmacy Technician he has 15 years + experience working in pharmacy.
Conor is a very handy man to have about as he is a dab hand at carpentry. We know who we will be calling when we need something fixed ( that one of us most likely broke ! )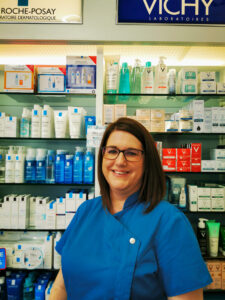 Jenny Murphy
Jenny came to the pharmacy in November 2019. She spent 10+ years working for Traditional Craft Ireland as a Sales Rep / Merchandiser, working mainly in Rosslare Europort stocking out the shops on the ships. She is no stranger to Rosslare having lived here for many years . Jenny has a keen interest in makeup and beauty products so is definitely one to go to for all your beauty needs. When not in work she is out exploring the gorgeous countryside that Wexford has to offer with her family.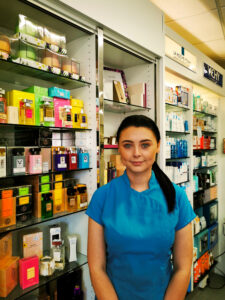 Shannon Kearns ( Dispensary Assistant ) 
We welcomed Shannon to the pharmacy in December 2020. She graduated from WIT with a degree in Business and Marketing however always had a keen interest in Pharmacy and is now undertaking a Dispensary Assitant course through Carlow IT. Coming from Our Ladys Island she is no stranger to the area and is a familiar face for many of our customers.
Shannon loves beauty products and researches all the latest trends. She is a great asset to our beauty department and is willing to give her advice at any time. She is also a tanning connoisseur and we always look forward to what we now call " Tan Thursdays" to get her latest review of a new tan.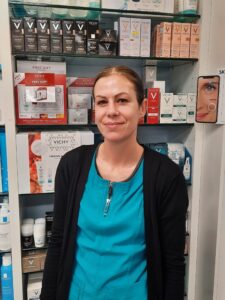 Leigh-ann Bent
Another local woman, Leigh-ann graduated from Presentation Secondary School in 2000. She brings a huge amount of customer service experience to the pharmacy having worked in the retail and hospitality sector. She has thrown herself into learning the day to day running of the pharmacy since joining our team in late January 2022.
When not in work she enjoys spending time on the beach, hoping she will come across Tom Hardy!! I think she forgets this is Rosslare.