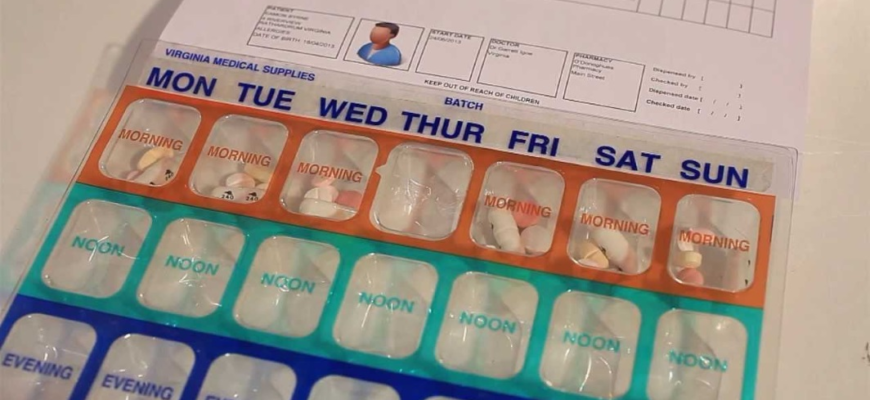 Blister Packing
Do you or a member of your family find it difficult to keep on top of your daily medication? Here in Rosslare Pharmacy we can help with this. We have teamed up with Virginia Medical Supplies to be able offer you a free blister packing service. It is aimed at:
 People who are taking a lot of medication
 People who have difficulty remembering to take their medication
 People who are carers and care for someone on many different medications.
Our blister packs get rid of any confusion associated with complicated regimes. They come in weekly packs separated in to days of the week and times of the day as shown below. Just ask in the pharmacy if you require this service.
Phased Dispensing
We also offer phased dispensing. If you wish to collect your medication on a daily, bi-weekly or weekly basis this can be arranged.